"Mostostal-Met" is a biggest privately owned company in fencing and netting business in Poland, with over 40 years experience as manfacturer of wire products and 150 skilled employees in three subsidiaries in area of Bilgoraj city. On 1 April 1963 company begann ist operations in Bilgoraj as "Polmetal" (Metal Industry Works). In 1992 the Metal Industry Works were purchased by "Mostostal-Eksport" S.A. Since 2003 the only owners of "Mostostal-Met" are Mr. Jan Kapka and Mr. Kazimierz Szczachor. The group of companies with three specilised subsidiaries, combine experiences and allow future development as a leader in Poland.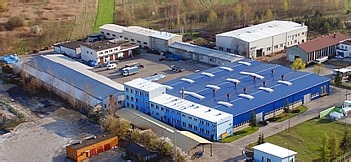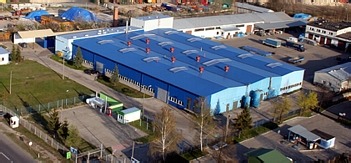 Mostostal manufacture OVER 50 YEARS

A comprehensive system of panel fencing, various types of 3D welded or smooth 2D panels, assembly systems. Available in several dimensions and heights, galvanized and hot-dip painted, durable and suitable for every spaces.

Braided nets are the most popular method of fencing areas, they are used everywhere and they are simply assembled. We produce comprehensive mesh fencing systems in galvanized or PVC coated versions.
We are one of the largest producers of nets, we offer various types of nets with different meshes and braided with different wires. Galvanized or PVC coated meshes. The nets are sold in rolls with all accessories for easy assembly.
Mostostal manufacture many types of wires in different sizes, in various shapes, weaves, patterns, colors and sizes., from alu zinc, galvanized metal or PCV coated.

If you are looking for fence systems manufacturer
Thanks to hard work, development and 40 years experience in the production of fences have we become a leader in Central Europe. Today we deliver modern fencing systems at good prices all over the world. We guarantee high quality, quick production dates and constant deliveries of gates and fences. All departments in our company work quickly and with passion, delivering a good product and professional service. 
 We specialize in production weld mesh panel fences type 1D and 2D fencing panels. Our qualified staff work on modern machines. Every day our company produce kilometers of fences with gates. We offer various types of panel fences, different system fencing and gates. Our panel fences have various sizes and colors, each fence panel and gate we produce is protected against rust by hot-dip galvanizing. The gates are also available in many variants, if you need an unusual gate or fence, write to us. Our fences and gates are ideal for use in the public, private, commercial, governmental, sports and military infrastructure sectors. We also produce forest fences and highway fences.
Highway fencing, Forest fencing
Mostostal manufacture high quality highway fencing for motorways and forest fencing for nature areas. We produce nets that protect and separate forest areas, ensuring the safety of animals and favoring their proper migration. Our forest nets and motorway fences are easy to install and consistently retain their appearance and quality for many years in all weather conditions. We provide excellent nets and fences of the highest quality for years. Wires are available in various heights and lengths in rolls of 25 meters.
mostostal fencing off all properties
If you are looking for a durable fence, system solution and fast delivery, the offer of the Mostostal manufacturer is for you. Mostostal fences fit into any space, for private properties, industrial areas, and also for fencing of farms, forests and highways. Mostostal's offer is for everyone. Mostostal's clients are everyone, from individual clients to large corporations and state governments. We have extensive experience in the production of fences and gates, we supply fencing panels and various fencing systems all over the world.
Polish fences, panels and gates